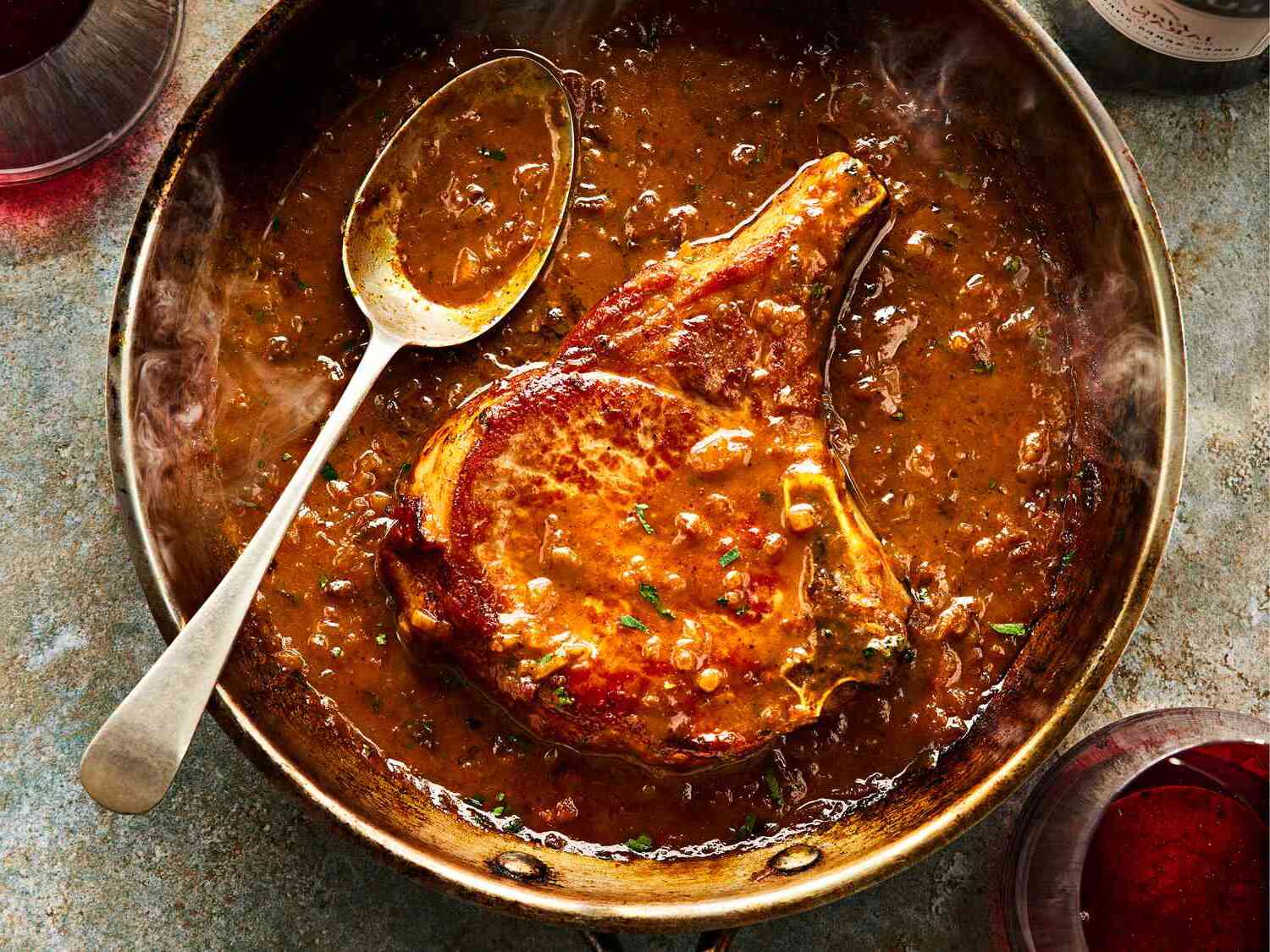 Lightly sweet and savory pork chops done in the Instant Pot
Sweet and Savory Pork chops
Ingredients
4-5

Thick pork loin boneless chops

1 tablespoon

Liquid smoke

1 can

Pineapple slices or chunks
What's Cookin!
Get ready for a mouthful of lightly sweet and savory pork chops done in the Instant Pot. If you are looking for simple, yet flavorful- you came to the right place. I am all about simple and of coursef lavorful tasty food. I mean who really doesn't?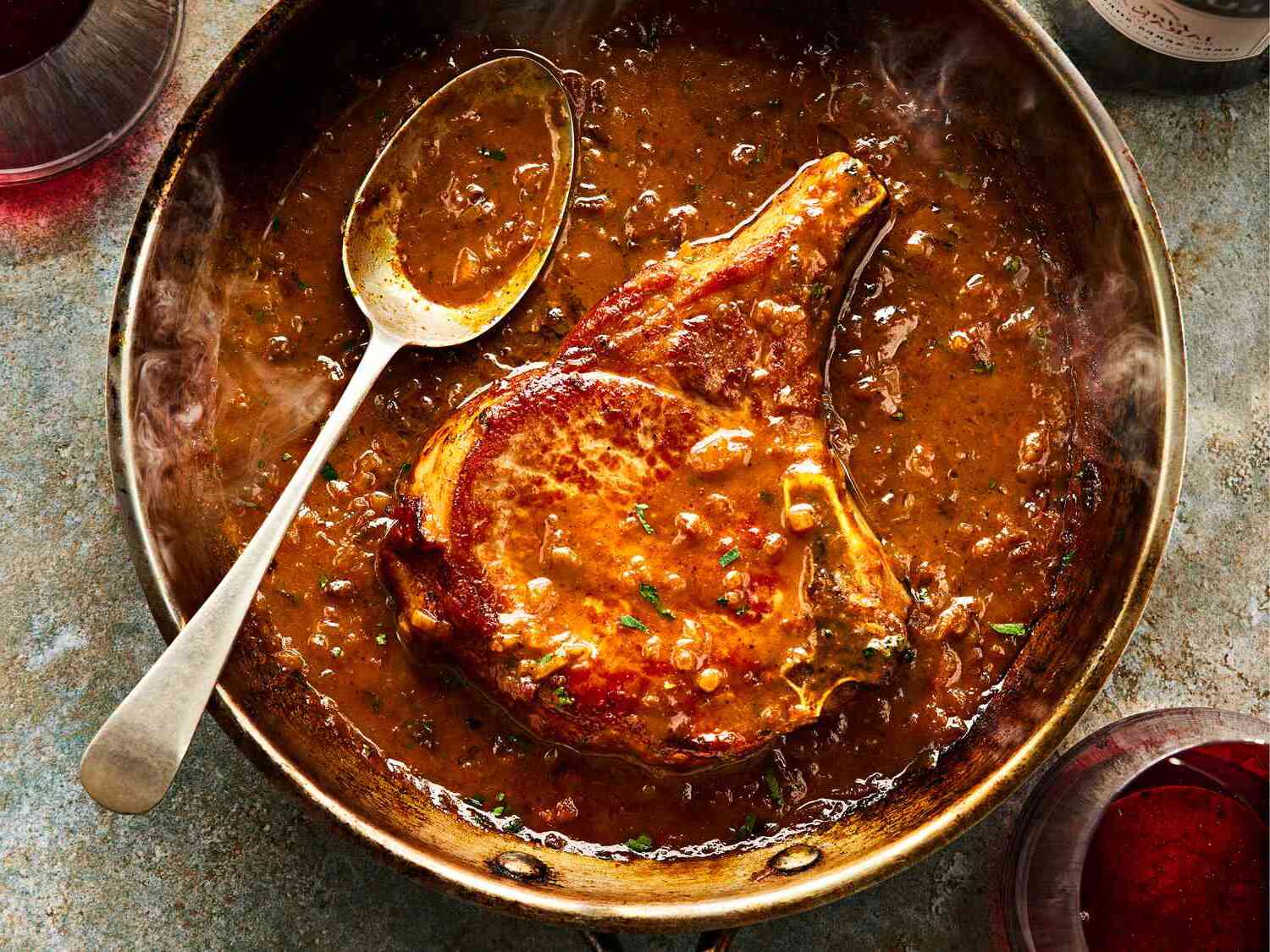 Most of the time pork chops can turn out dry. Not that they taste bad, they are just dry and blan inside. I wanted to try something a little different that would perhaps make them a tad more juicy inside. I think this recipe did the trick. Considering I just made it up as I went along truthfully. I knew we were having pork chops tonight for sure. How I wanted to make them was up in the air.
I figured I would try out my husbands new blend of Insta-Pork. He concocted the formula himself. With a hint of hickory and brown sugar I thought pineapple in some shape or form would complement the meal. Keep in mind when using seasoning, spices and rubs while pressure cooking, you always need more than with traditional way of cooking. The pressure cooker cooks faster and will not penetrate the flavorings the same if you only use a little. Nothing worse than blan tasting meat. Don't be shy with your seasonings.
Have you ever had a pineapple under the broiler? Oh my, it's really good and I hope you try it.
Pin it, make it! ENJOY.
Thanks for stopping by Home Pressure cooking today! You can also check out my line of goods for the pressure cooker. All highlighted links lead to my Amazon affiliate links.
 We have the Insta-egg pods
, the  Insta-cover
, for 6 Qt.- 3 Qt. and 8 Qt. sizes available now,  the Insta Rack
– the Insta-Trivet/steamer,
and of course the Insta-Pans.
Orange Insta-Pan HERE
Tiffany Blue Insta-Pan HERE
Newest addition to my line is the Flower Bundlette pan
made for the 3 Qt. mini and up.
 The Insta-spices! Insta-Beef,
Insta-Chicken
, and Insta-Pork
. All these spices are amazing in soups, used for rubs, seasoning on salad, veggies and more!
I am really excited you are here.  You can also find me on Home pressure cooking Facebook page where I demonstrate live cooking demos.
Drop your email down below to be the first one to know about all my recipes shared, gadgets and more tid bits for your pressure cooking needs.
First pat and blot down chops with a paper towel to remove excess wetness.
Drizzle lightly olive oil on both sides.
Sprinkle on a very generous amount of rub, both front and back. Kneed in the rub with your hands and knuckles being sure to penetrate the rub into the pork chops. (You may let sit over night refrigerated, in lieu of a marinade and make the next day)
Turn your pot on saute mode. Add one half stick of butter to the pot and let warm up on normal mode.
Add your pork chops in and change to high setting saute.
Saute both front and back until lightly brown. You may then add in the liquid smoke. Liquid smoke has an abundance of flavor so for that you do not need a lot of.
Remove chops and place on trivet. This is not a necessity but I prefer to have pork chops on the trivet. I don't want the pork chop too tender. I like it where I can cut it with a knife, but effortlessly.
Add one cup of water and some juice from the pineapple into the pot.
Lower down trivet. Set to manual for 20 minutes. Once that beeps, do a quick release.
I then have a cookie pan lined with foil and place the pork chops on the pan.
Set your oven to broil. Top the chops with more pineapple juice and pineapple. Broil until the pineapple is brown.
When you remove the pork chops and pineapple, you may add more pineapple juice on top for moisture.
Serve with a side of rice and veggies of choice. ENJOY!
Ingredients
4-5

Thick pork loin boneless chops

GENEROUS

Pork rub

1 tablespoon

Liquid smoke

1 can

Pineapple slices or chunks

dash

Kosher salt

Olive oil and butter