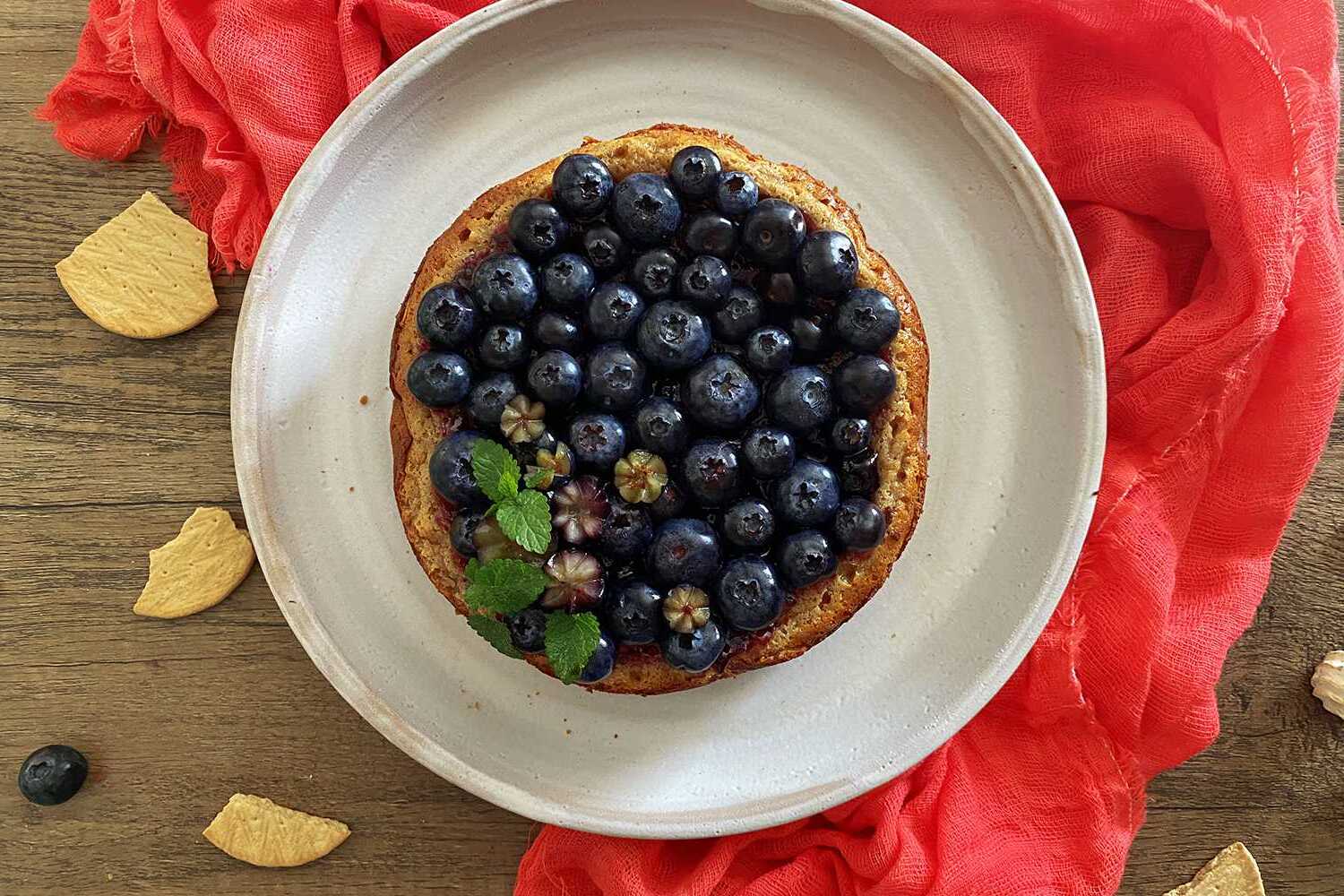 How to make a blueberry cheesecake in the Instant Pot
Blueberry delight cheesecake
Ingredients
16 oz.

Cream cheese

Room temperature

1 1/2 teaspoons

Vanilla extract

1/2 cup

Melted butter

You may also use margarine if you desire

2 cups

Keebler graham cracker crumbs

21 oz.

Blueberry pie filling

I did not use the entire can. Add as much or as little as you like.
What's Cookin!
This was a first of many more for me!~ Today I am sharing how to make a blueberry cheesecake in the Instant Pot. Dense, and delicious. Don't let the size fool you.
Before you go run out an buy the appropriate pan (assuming you don't have one yet) HOLD UP!~ Home pressure cooking has a new line of goods rolling out very soon. I don't want you to miss out on them, nor miss out on the early bird specials we will be giving out exclusively for you.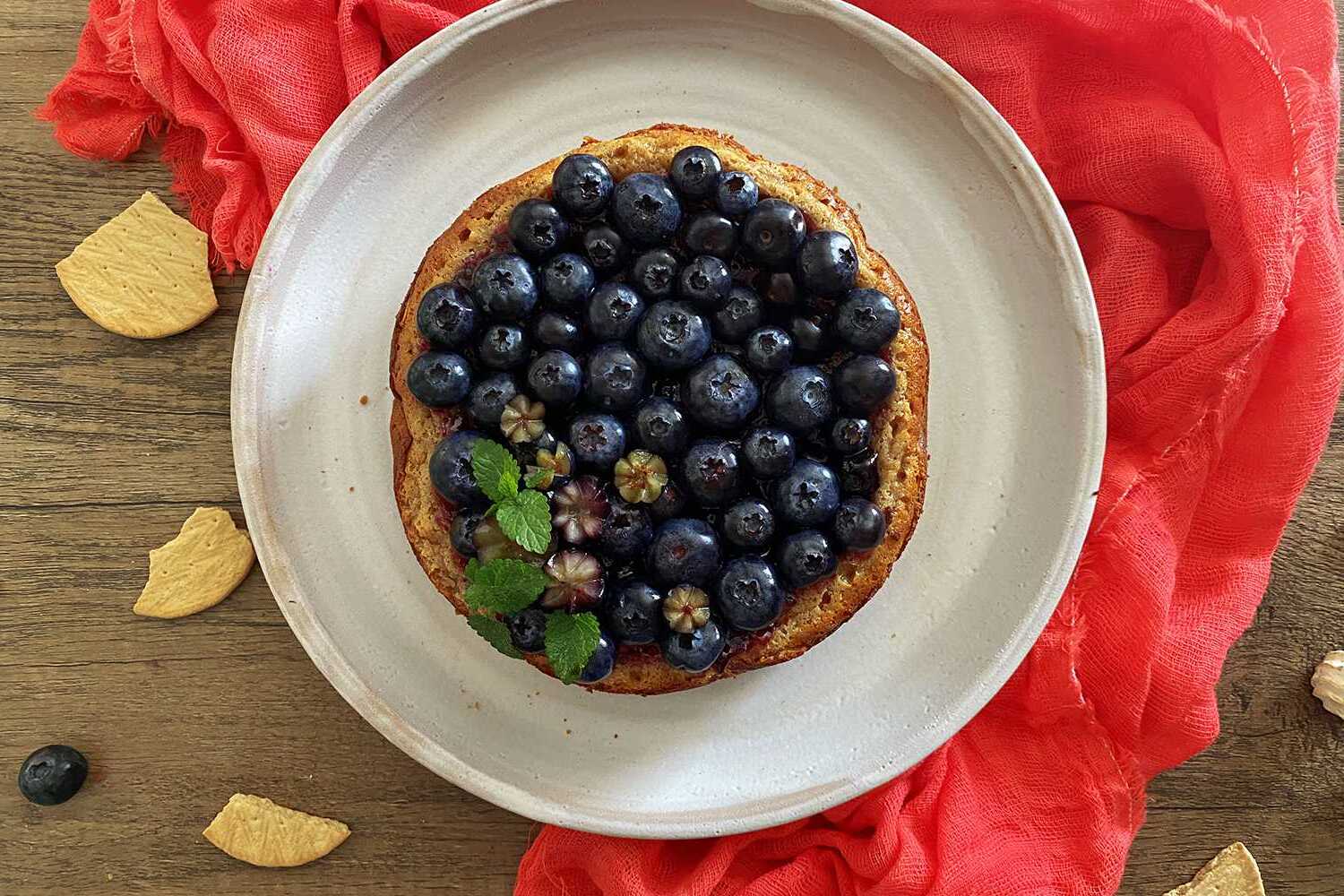 In my new Insta-Pan you will be able to make a killer cheesecake,
The prettiest mile high 2lb + meatloaf,
A Bundt cake
And Lasagna too! There will be more things I come up with to make in the Insta-pan, but for now this will get your motors running.
Now that I have your mouth drooling, you actually did come here for the cheese cake recipe. Sorry:)
Let  me share this tip first before I add the recipe down below.
You never have to crush your graham crackers again. Keebler has now done it for us. KUDOS to them. I absolutely loved this crust.
It was firm, and packed full of flavor.
Now for the recipe. Before you leave, throw your email in the box down below so you don't miss our roll out of goodies coming soon, and discounts as well. I am anticipating by Mother's day at the latest these goodies should all be complete. I have more than one:) I started this process on exactly February 7th. To say the least, I have been one busy lady. Thank goodness my Pressure cooker has taken the stress out of the every day pressures of what's for dinner tonight?
Hope to see you back again. See recipe down below. We have a special reduced price on our tempered glass lid. Just $10.99. Fits the 6 Qt. models. Lid HERE
Thanks for stopping by Home Pressure cooking today! You can also check out my new line of goods for the pressure cooker. All highlighted links lead to my Amazon affiliate links.
So far we have the Insta-egg pods
, the Insta-bundle
  and the new Insta-cover
, Insta-LID , Insta Rack
– and of course the Insta-Pan.
  My pan will be back in stock soon. And now the Insta-spices!  All our spices are Gluten free and specially created by my husband. 
I am really excited you are here.  You can also find me on Home pressure cooking Facebook page where I demonstrate live cooking demos.
Drop your email down below to be the first one to know about all my recipes shared, gadgets and more tid bits for your pressure cooking needs.
First mix your graham cracker crumbs in a bowl with the butter being sure they are evenly mixed and moist.
Lightly spray a 7 inch Spring form Pan (My insta-pan coming soon)
Add the graham crumbs to your sprayed pan and lightly pat down evenly, and firm. You may use the bottom of a glass instead of your hands.
Place your pan in the freezer while you go to the next step.
In a large mixing bowl beat cream cheese on medium speed of electric mixer until fluffy.
Add sugar, cornstarch and vanilla extract. Beat until combined.
Add eggs, one at a time, beating until just combined after each addition.
Remove your pan from the freezer and evenly pour in your mixture to the pan. Spread evenly.
Add 1 1/2 cups of water to the bottom of your pressure cooker inner pot.
Place your pan on a trivet and place in the pot. Set on Manual for 25 minutes. Let your pot natural release.
Remove the cheese cake and trivet. If needed lightly blot with a paper towel the top of your cheese cake. I notice on some recipes, they call for covering with tin foil when cooking. I did not do that, and it was fine. I did however, lightly blot.
Lightly go around the cheesecake with a butter knife or, a flat spatula, just to be sure it has not stuck to the side.
Place the cheese cake on the trivet in the refrigerator for at least 4 hours.
Add your blueberry pie filling and ENJOY!!~
NOTES: If you do not have a trivet you may use a tin foil sling. Simply make one by folding the foil flat and place under your pan being sure you the foil is long enough on both sides to lift your pan in and out of the pot. Be careful.
Ingredients
16 oz.

Cream cheese

1 cup

Sour cream

1 1/2 teaspoons

Vanilla extract

2

Eggs

1 cup

Sugar

1 tablespoon

Corn starch

1/2 cup

Melted butter

2 cups

Keebler graham cracker crumbs

21 oz.

Blueberry pie filling