Weight Watchers Tuscan soup recipe in the Instant Pot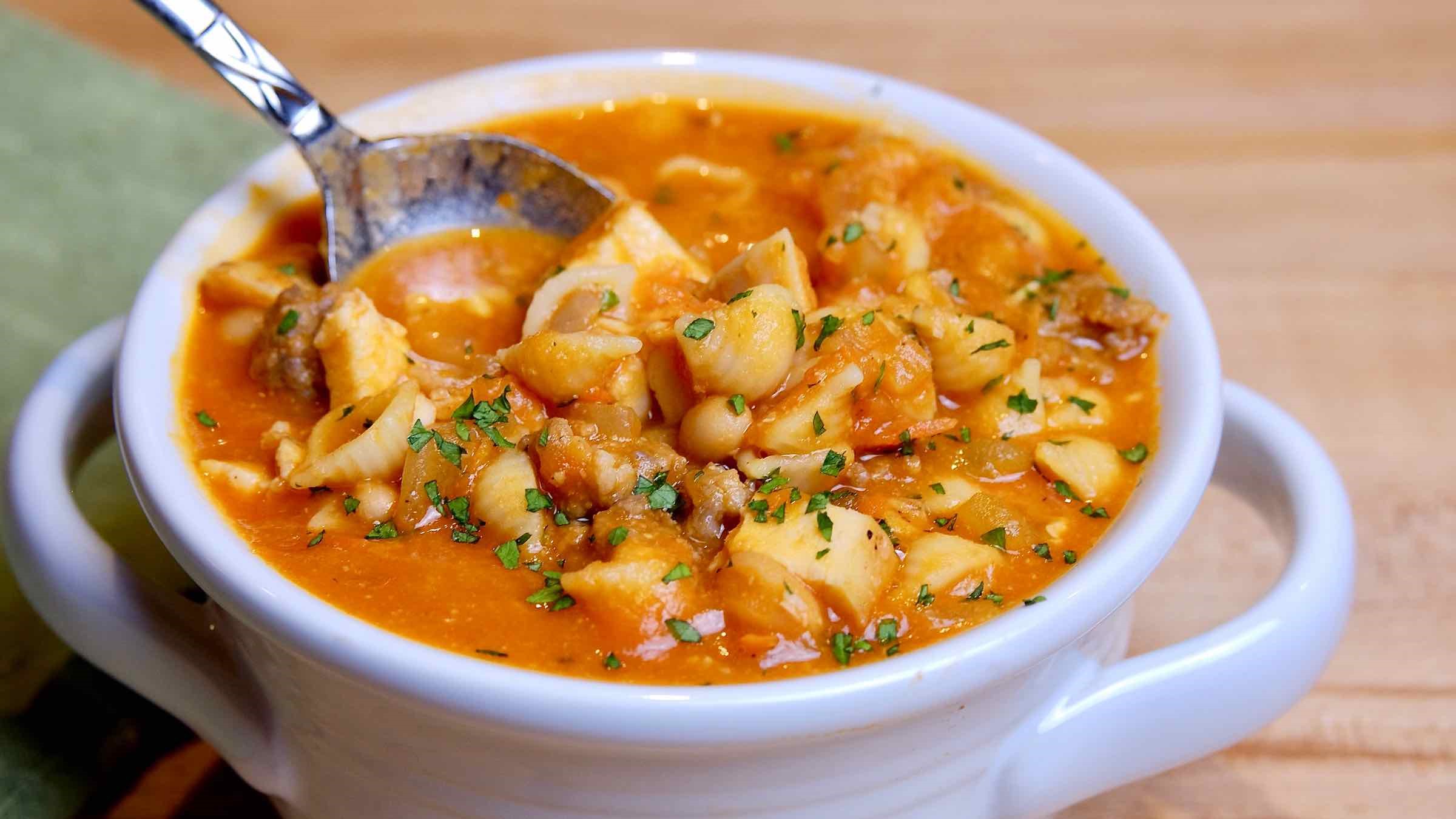 BABY, it's cold outside. Brrrrr…I mean seriously bitter cold here in the south. The sun is shining nice and bright and that at least helps the bitterness, somewhat. It is definitely soup weather. Nothing is easier than a good homemade pot of soup, especially in the Instant Pot. Today I am a sharing a Weight Watchers Tuscan soup recipe in the Instant Pot. My family absolutely loved it. There are all sorts of variations of Tuscan soup. Some made with sausage, beans, spicy, veggies, etc. You can make it your own version. That is exactly what I did today.
In lieu of ground hamburger, I used ground turkey to cut my calories. It absolutely did not compromise the taste and I felt no guilt. In fact, I had a bowl and a half and I was pleasantly satisfied.
For this soup you need, ground turkey, or hamburger, or sausage. Red bell pepper, onion, diced tomatoes, garlic, jarred sauce, Worcestershire sauce, low sodium beef broth, elbow macaroni and frozen spinach. I used Cavatappi noodles. They are prettier:)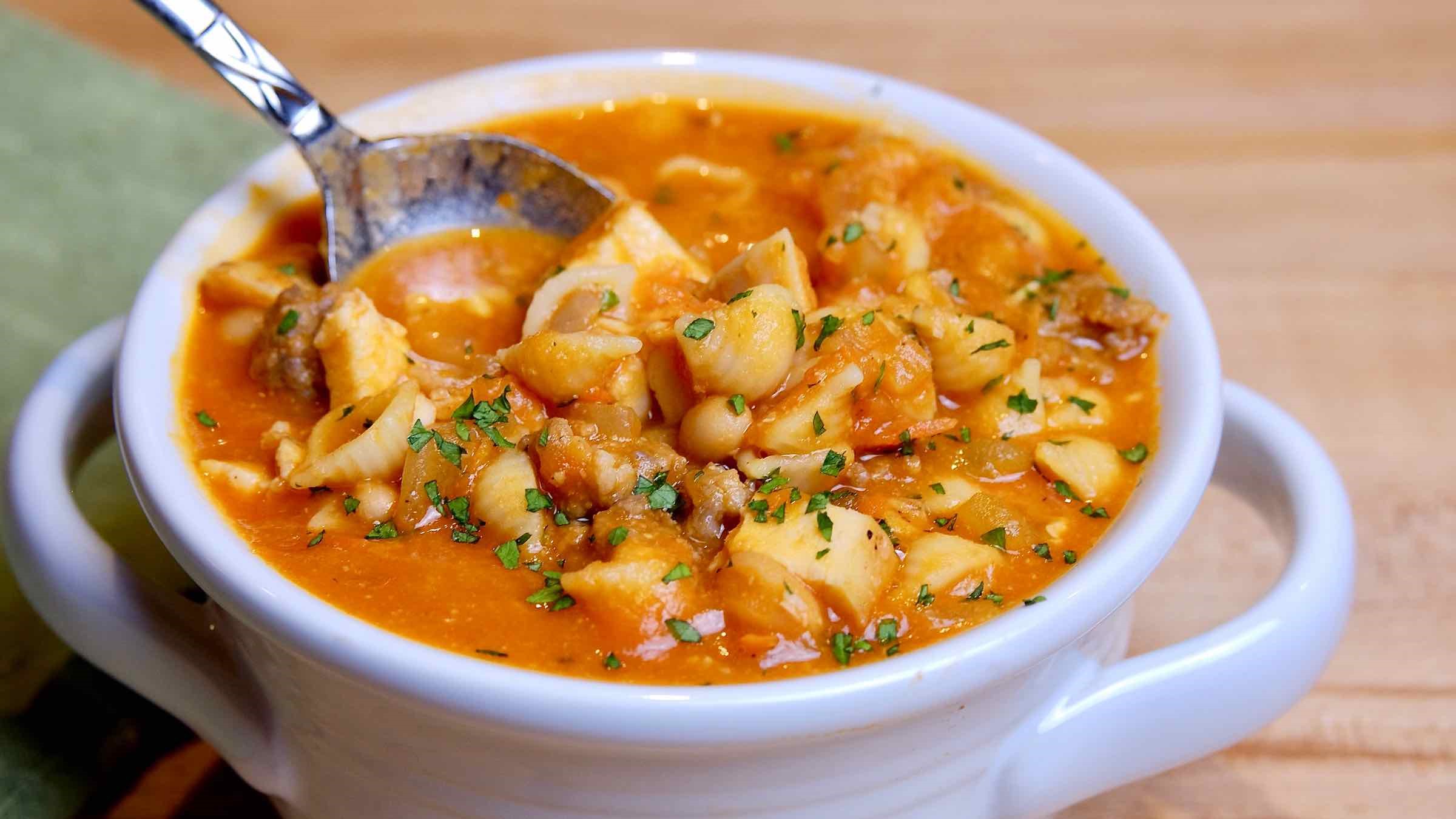 A loaf of Italian bread would have been amazing. I opted for Naan bread to cut calories.
I highly recommend you run out to the grocery store for your ingredients today! You want to make this.
It's quite a pretty soup as well. If there is such thing as pretty soup:) I obviously am drawn to color even in my food choices.
ENJOY!!~ Print or save your recipe card for Weight Watchers Tuscan soup HERE
You can also check out more of my Weight Watcher recipes HERE.
NOTE: Always add your own seasonings according to your taste. I used an Italian blend seasoning in this recipe. Some may just like a little salt and pepper. Make it your own.
Thanks for stopping by Home Pressure cooking today! You can also check out my line of goods for the pressure cooker. All highlighted links lead to my Amazon affiliate links.
 We have the Insta-egg pods
, the Insta-bundle
,  Insta-cover
, for 6Qt. only (Will have new sizes soon), the Insta-LID , Insta Rack
– the Insta-Trivet/steamer and of course the Insta-Pan.
Insta-Pan now available in Tiffany Blue
 And now the Insta-spices! Insta-Beef,
Insta-Chicken
, and Insta-Pork
. All these spices are amazing in soups, used for rubs, seasoning on salad, veggies and more!
I am really excited you are here.  You can also find me on Home pressure cooking Facebook page where I demonstrate live cooking demos.
Drop your email down below to be the first one to know about all my recipes shared, gadgets and more tid bits for your pressure cooking needs.