Making your own indoor herb garden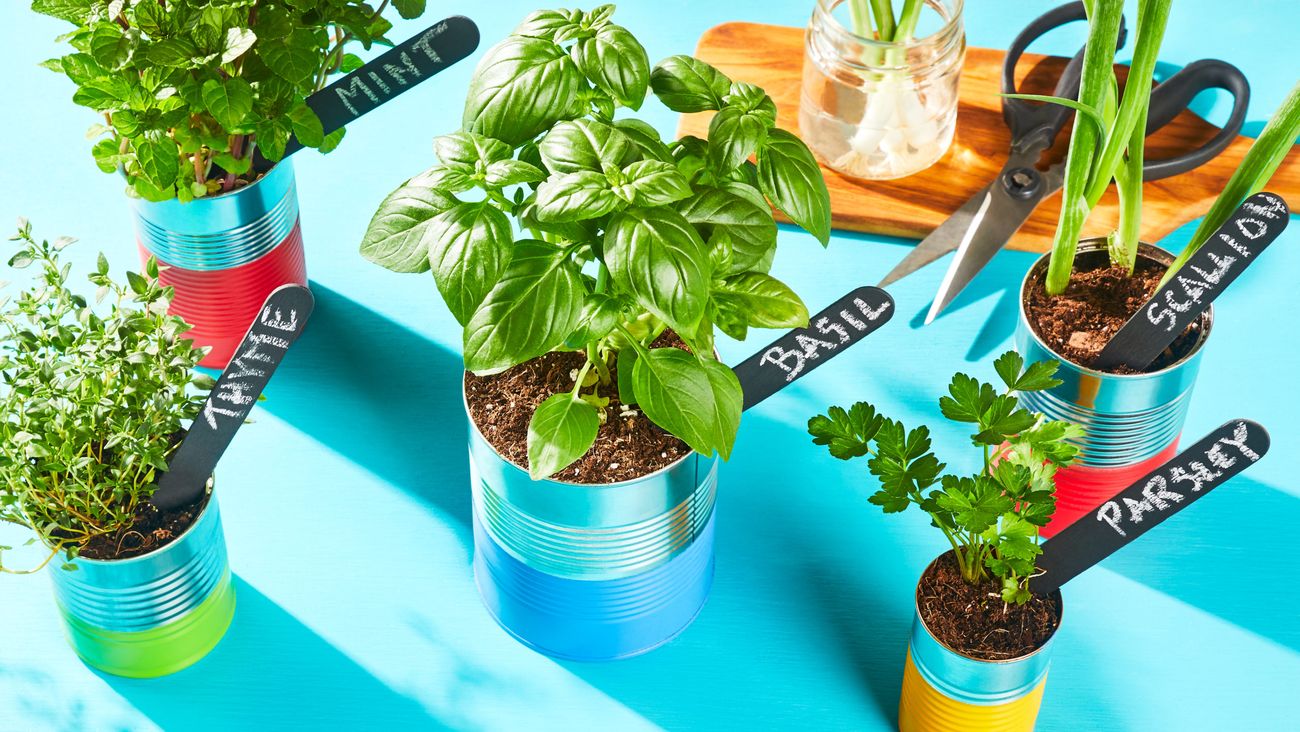 Hi there friends! Today I am sharing how to make your own herb garden in a mason jar, recycled jar or a cute garden pot.
I found the cutest little owl planters at Walmart today. They were in the outdoor garden section along with other ceramic pots.
We don't have to be master chefs to use fresh herbs. We all know, or have been told that fresh is always best. Most of us don't always have fresh on hand. This is the time of year however, for me I love to have a little fresh herb garden. There's just something about that pinch of a sprig, and that little sprig of a snip. I have emphasized many of times that when cooking in our Instant Pots, or any pressure cooker, that you need to add a little more seasonings than normal. Cutting sprigs moments before use ensures maximum flavor and nutrition, and you waste less since you're only cutting what you need. What you need is really up to you. For example, if I am making a pasta dish in the pot and making it with a quick jar sauce, using a little fresh Basil and oregano can really kick it up a notch and taste a little more home made. Don't forget that splash of red wine please. Robust herbs like rosemary and thyme are savory flavors and can be used in longer simmering dishes.  Pot roast, pork tenderloins, just to name a few savory meats to simmer in our pots.
Aside from cooking with fresh herbs a combination of fruits, herbs and filtered water is probably the most refreshing and healthy drink our bodies can benefit from.
To make your own infused water try this chilly java. Not only is it great for iced coffee, it also is wonderful for infused healthy herb water. Add cucumbers, fruit and lemon to the filter part, and fresh mint to the filtered water. Find the Chilly Java on Amazon HERE
.
My Mom has been growing her own fresh herbs for years. In season, her kitchen table is always adorned with a beautiful little vase full of lavender, mint, basil and thyme.
Add a fresh organic cucumber and you will be sure to stay hydrated and refreshed. I really need to cut down on drinking so much coffee. Coffee does not substitute water that our bodies so need.
Our  bodies  are composed of about 60% water.
The functions of these bodily fluids include digestion, absorption, circulation, creation of saliva, transportation of nutrients, and maintenance of body temperature.
 Water Can Help Control Calories.
For years, dieters have been drinking lots of water as a weight loss strategy. While water doesn't have any magical effect on weight loss, substituting it for higher calorie beverages can certainly help.
Water moisturizes your skin, keeps it fresh, soft, glowing and smooth. Gets rid of wrinkles. It's the best anti-aging treatment around!
Helps relieve and prevent headaches (migraines & back pains too!) which are commonly caused by dehydration. I am definitely not drinking enough water.
 Now onto our DIY herb gardens.
You will need mason jars, or any recycled jars you may have (Pickle, relish, etc)
Herbs of choice
Potting soil
Gem rocks, or rocks of any kind will do. You can find bagged gems at dollar tree
Popsicle stick, twine and glue stick if you want to make markers for your herbs.
I just so happen to make us some tags and a few recipe cards.
You can watch the live demo if you can get through my chatter:)
On the bottom of your jar or planter, add a layer of rock, then on top layer your soil half way. Remove the herbs from the original container and gently press down into the soil in your jar or container being sure you have completely covered roots. Add more soil on top and decorative gems or stones. The stones help to prevent root rot.
Print and cut your herb tags and either hole punch and add twine to wrap around the mason jar, or use a Popsicle stick and glue your herb tag on and stick in the soil of your herb jar.
Set you mini herb garden in a nicely sunlit area and enjoy cooking with and drinking infused water with your fresh herbs.
To download your free Herb tags simply check your option down below and add your email. I will deliver straight to your inbox. Enjoy!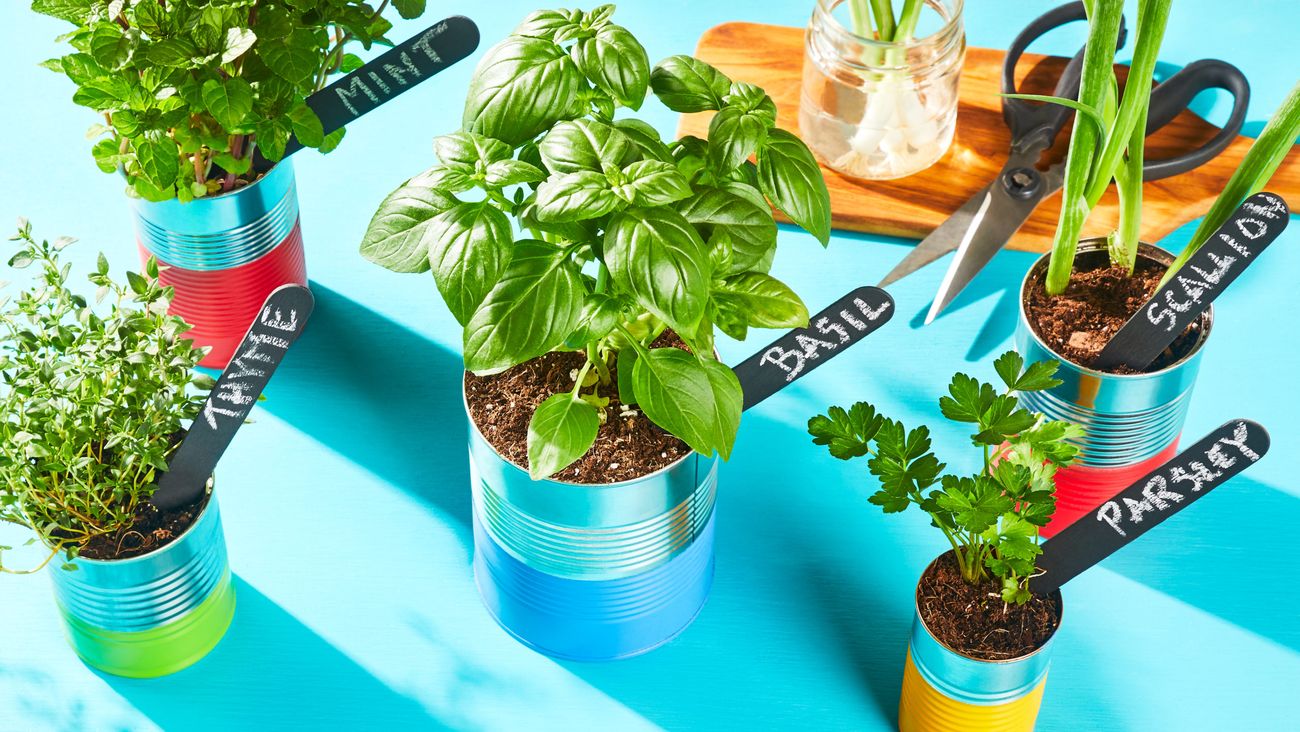 Thanks for stopping by Home Pressure cooking today! You can also check out my line of goods for the pressure cooker. All highlighted links lead to my Amazon affiliate links.
 We have the Insta-egg pods
, the  Insta-cover
, for 6Qt. only (Will have new sizes soon), the Insta Rack
– the Insta-Trivet/steamer and of course the Insta-Pan.
Insta-Pan now available in Tiffany Blue
 And now the Insta-spices! Insta-Beef,
Insta-Chicken
, and Insta-Pork
. All these spices are amazing in soups, used for rubs, seasoning on salad, veggies and more!
I am really excited you are here.  You can also find me on Home pressure cooking Facebook page where I demonstrate live cooking demos.
Drop your email down below to be the first one to know about all my recipes shared, gadgets and more tid bits for your pressure cooking needs.