How to make a sirloin tip roast in the Instant Pot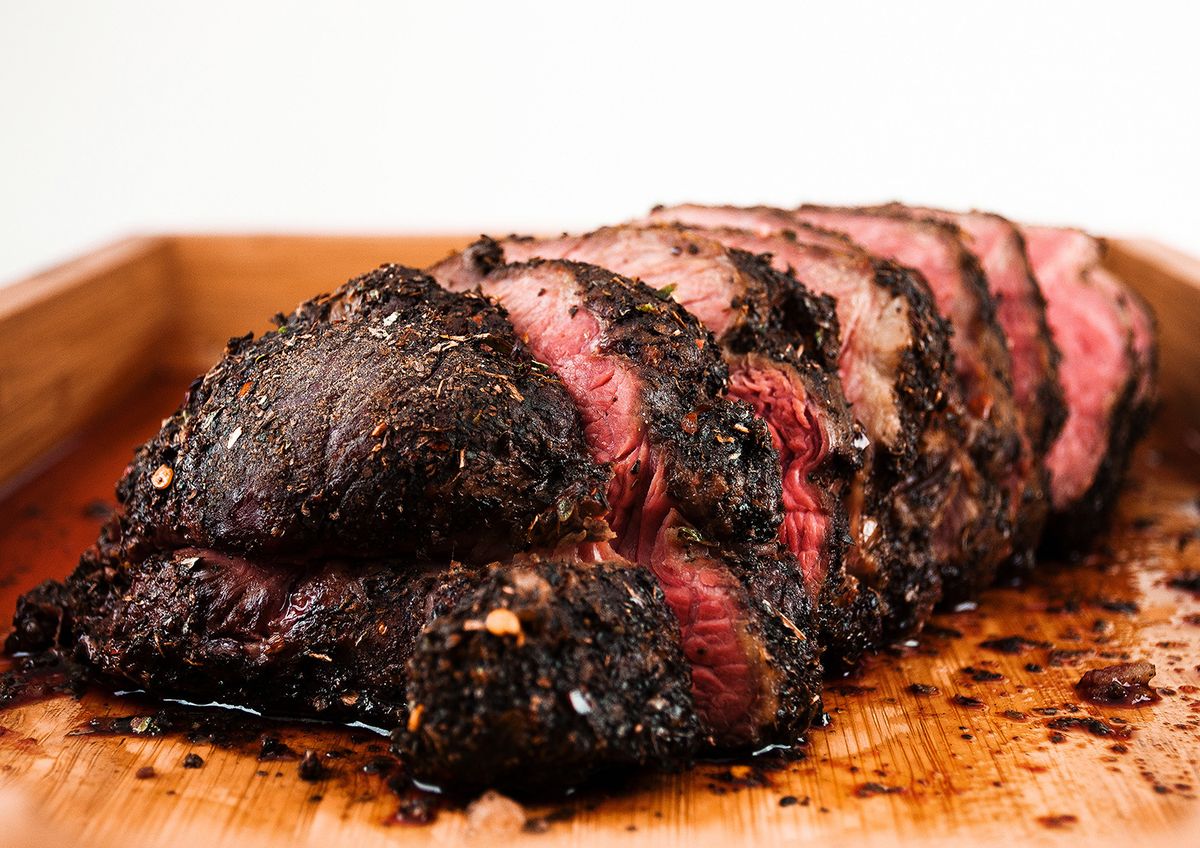 Good day friends!~ Welcome to Home Pressure Cooking where you can always find an experiment of some sort in the Instant Pot. Today I am sharing how to make a sirloin tip roast in the Instant Pot. I was a little apprehensive about this roast. I have made London Broil, and quite a few Pot roasts. I however, have never made sirloin tip. Typical oven method would be around 3 hours. This is not a pot roast..there is a difference in the cut. Pot roast is usually a cheaper meat (still awesome in the IP). This website here breaks down the differences in roasts and cuts.
 If you want to go more on the pink side, I would cut the time perhaps by 10 minutes off this recipe.  The internal temp should be between 135-145. I can't say for certain because I did not prepare it that way. I just didn't want the meat tough and the key was my seasoning,  and seasoning packet. Some people just use a kosher salt and sear it first. It is all your own personal preference on how you like your meat flavored and cooked.
Maggi German style pot roast seasoning mix
  (Affiliate link) found on Amazon.
The Knorr mix is equally as good if you can't find the Maggi one. Knorr
mix here
We absolutely love Maggi brand of seasonings. They make many varieties.
First I cut three small slits in the roast and stuffed with a half a clove of garlic. I think that is what my grandmother used to do with her roasts. My roast was a little shy of 3 lbs. Not a big one at all. I would still use the same method for a larger size.
Then I heavily seasoned with just pepper.
I mixed the Maggi seasoning with water accordingly and then poured it over my roast. I had the roast setting on the Insta-trivet.
I also added an additional cup of water to the pot. I added a few sliced red onions on top of the roast.
I set the pot to High pressure Manual for 50 minutes.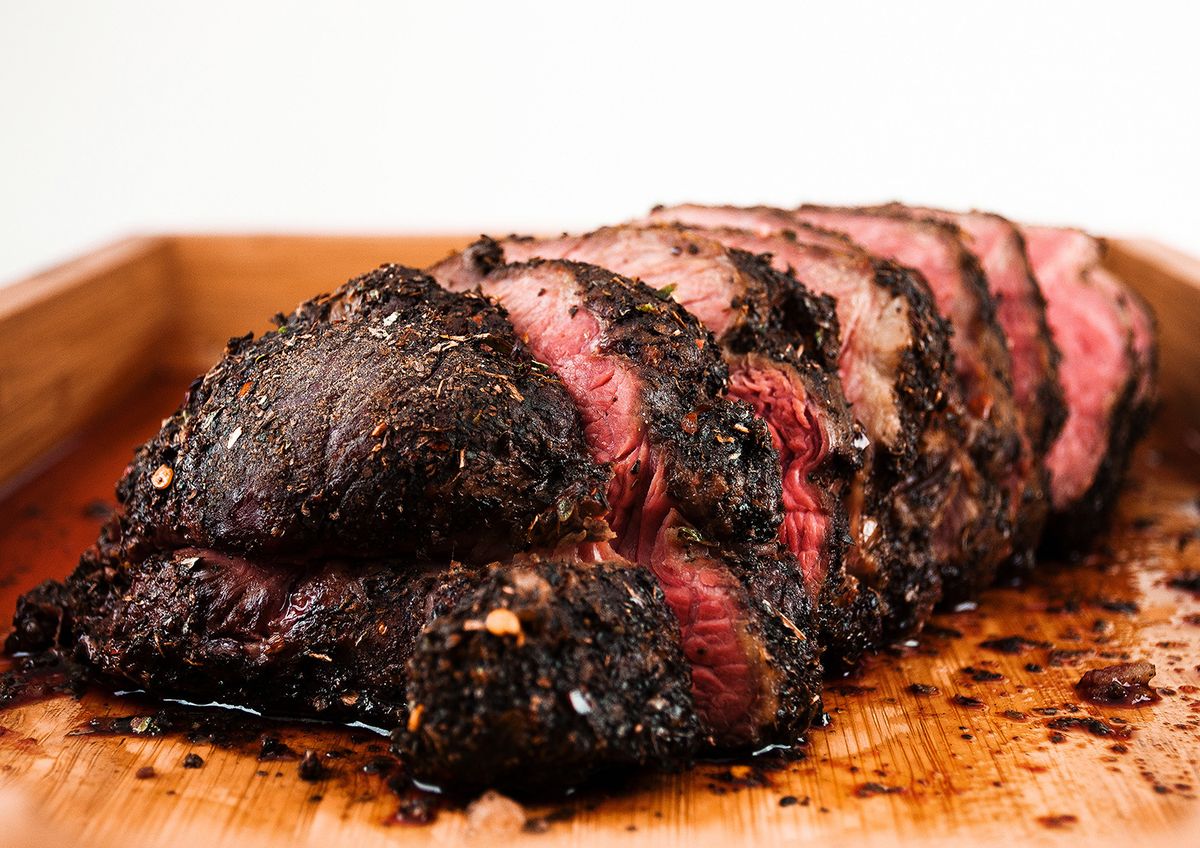 I let the pot come to a natural release and the removed the roast, and set aside, adding some of the juices on top and some tin foil. I then proceeded to make some red roasted potatoes in the same pot leaving the liquid in that I had from the roast. I had my potatoes in a strainer I recently found at an International market. The strainer is perfect and sat nicely on my trivet.
For the potatoes I used a Lipton onion soup beefy onion packet and a little bit of olive oil. Mixed it all together and cooked in the pot High pressure manual for 10 minutes. Everything turned out delicious. I used the hot gravy liquid and poured it over the meat on a platter to serve.  By this time it was dark out and I couldn't get a nice photo of everything on the plate together. Besides, we were all too anxious to eat. Not everything is a kodak moment:)
Print or save recipe card HERE
Pin it, make it, share it:)
Thanks for stopping by Home Pressure cooking today! You can also check out my custom line of goods for the pressure cooker. Buy from a known and trusted brand. You always know where to find me.  All highlighted links lead to my Amazon affiliate links.
 We have the Insta-egg pods
, the  Insta-cover
, for 6 Qt.- 3 Qt. and 8 Qt. sizes available now,  the Insta Rack
– the Insta-Trivet/steamer, 
The Insta-bundle
 (3 piece starter set) Best value…you basically get the silicone mitts for free:)
and of course the Insta-Pans.
Orange Insta-Pan HERE
Tiffany Blue Insta-Pan HERE
Newest addition to my line is the Flower Bundlette pan
made for the 3 Qt. mini and up.
Another new goodie recently rolled out in our Home Pressure cooking line.
4 Piece Wooden Bamboo Spurtle set
, and now featuring the Insta-recipe bamboo box
. Includes Instant Pot recipe cards and blank cards to share. I love bringing back the good ole' days of special keepsakes.
Awesome for stirring, mixing,  scooping into the mayo and peanut butter jars, spreading, tossing, and MORE!
I am really excited you are here.  You can also find me on Home pressure cooking Facebook page where I demonstrate live cooking demos.
Drop your email down below to be the first one to know about all my recipes shared, gadgets and more tid bits for your pressure cooking needs.