How to make cube steak in the Instant Pot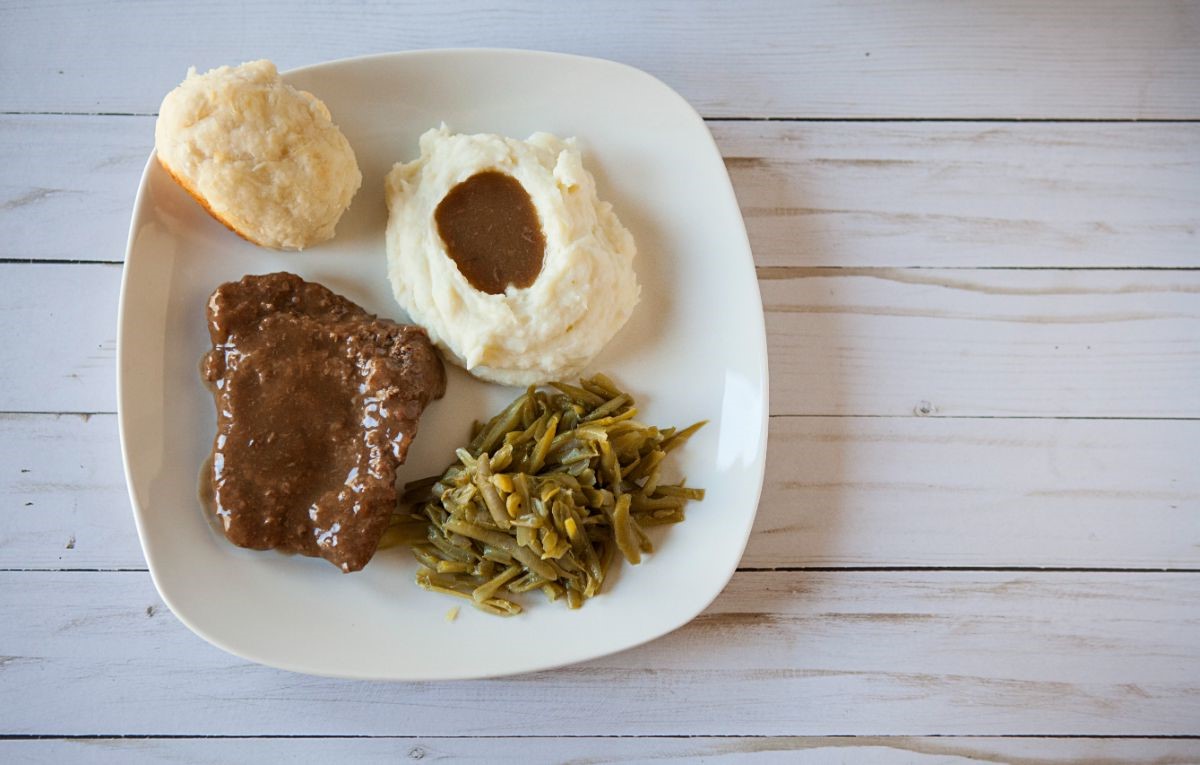 I love cube steak! However, I do not like shoe leather tasting cube steak. Have you ever made cube steak and it's so tough and chewy by the time you're finished your jaw hurts!~ No thank you. It was always a hit and miss for me before. Today I am sharing how to make cube steak in the Instant Pot.
It was tender and no sign of jaw pain after we ate.  Served with a side of red skin mashed potatoes, onion gravy and asparagus… my heart and family were all content.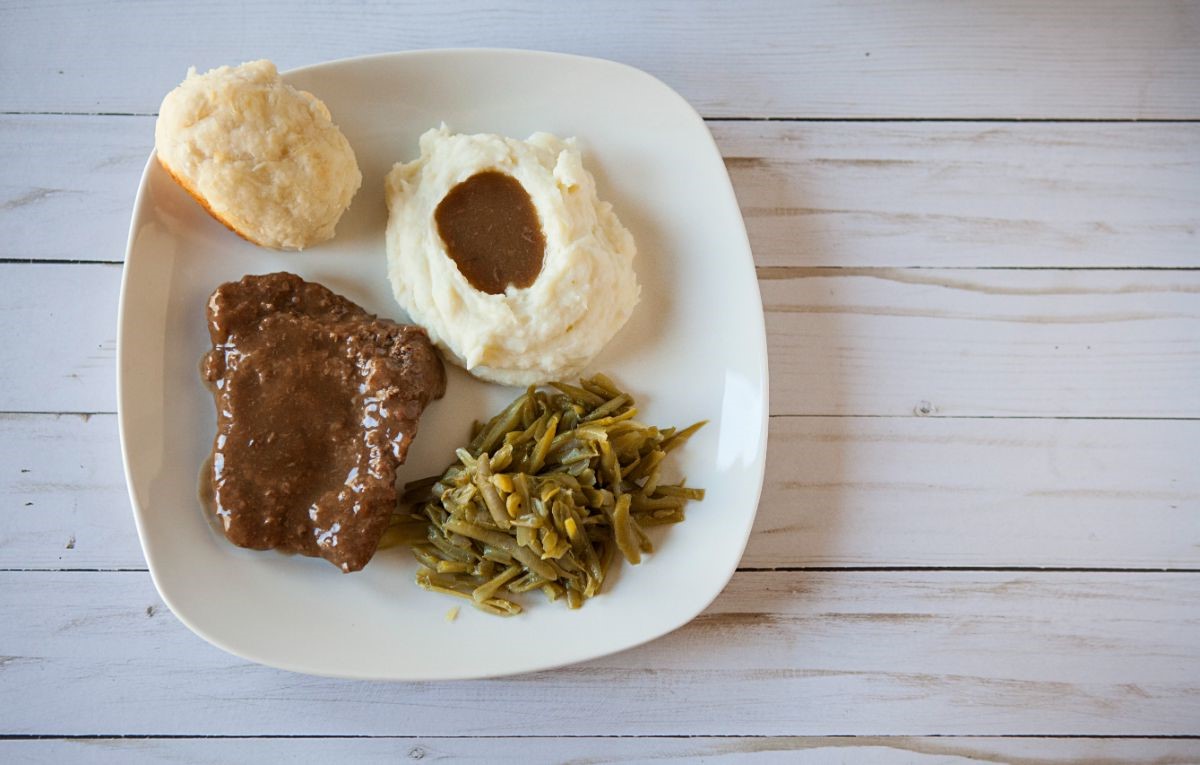 There are several ways you can go about making cube steak in the Instant Pot. I prefer my way simply because Cube steak tends to leach out fat globs..if you know what I mean. Those big brown globs of brown jiggly, whatever it is… fat I suppose. Something lobulated you don't want in your gravy. I use a trivet. If your pot does not come with a trivet or perhaps you are looking for another one I just so happen to have a trivet in our Home Pressure Cooking line. You will see my line of goods at the end of this post.
Another thing I prefer is a well seasoned easy on the salt spice for my meats. I love the Insta-Beef flavor. With a hint of spice, brown sugar and pepper you can't go wrong with this season. We use it on roast, burgers and even seasoning my stew meat. Take the guess work out and use the Insta-Beef. I like to use a lot as you can see.
See that little glob of whatever it is coming out the bottom? That's what I am talking about! Who wants that in their gravy? Not I. Most of it landed in the pot. Of course I had to rinse  and wash it well.
Here is the simple recipe for cube steak in the Instant Pot. Print or save cube steak recipe HERE
Pin it, make it, share it!
Thanks for stopping by Home Pressure cooking today! You can also check out my line of goods for the pressure cooker. All highlighted links lead to my Amazon affiliate links.
 We have the Insta-egg pods
, the Insta-bundle
 and the new Insta-cover
, Insta-LID , Insta Rack
– the Insta-Trivet/steamer and of course the Insta-Pan.
 And now the Insta-spices! Insta-Beef,
Insta-Chicken
, and Insta-Pork
. All these spices are amazing in soups, used for rubs, seasoning on salad, veggies and more!
I am really excited you are here.  You can also find me on Home pressure cooking Facebook page where I demonstrate live cooking demos.
Drop your email down below to be the first one to know about all my recipes shared, gadgets and more tid bits for your pressure cooking needs.