How to make chicken cacciatore in the Instant Pot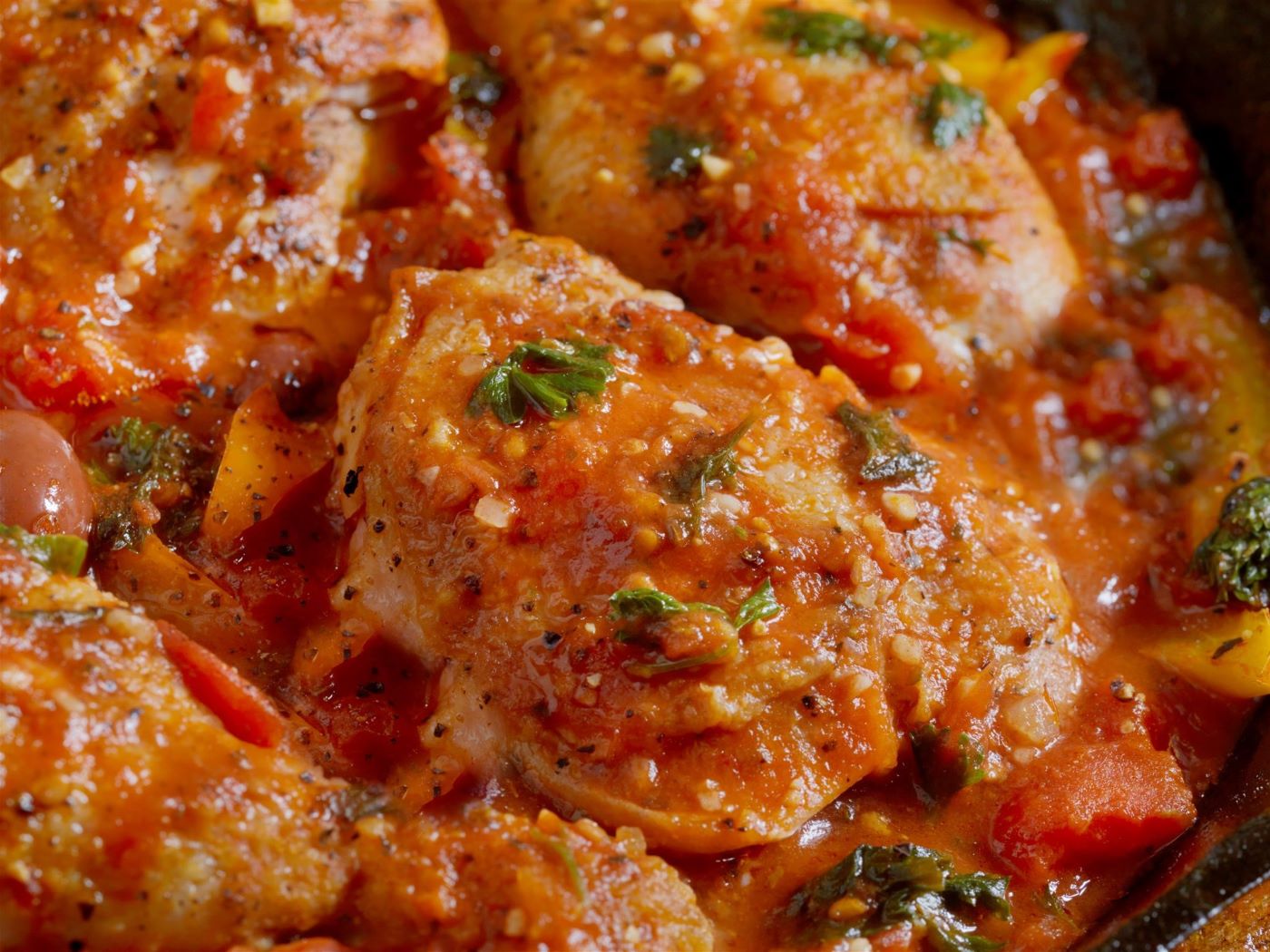 Hey there!~ Tonight's dinner was the BOMB! I mean that in a good way. In less than 45 minutes I had dinner on the table and it tasted like it would have taken all day to make.
Today I am sharing how to make chicken cacciatore in the Instant Pot.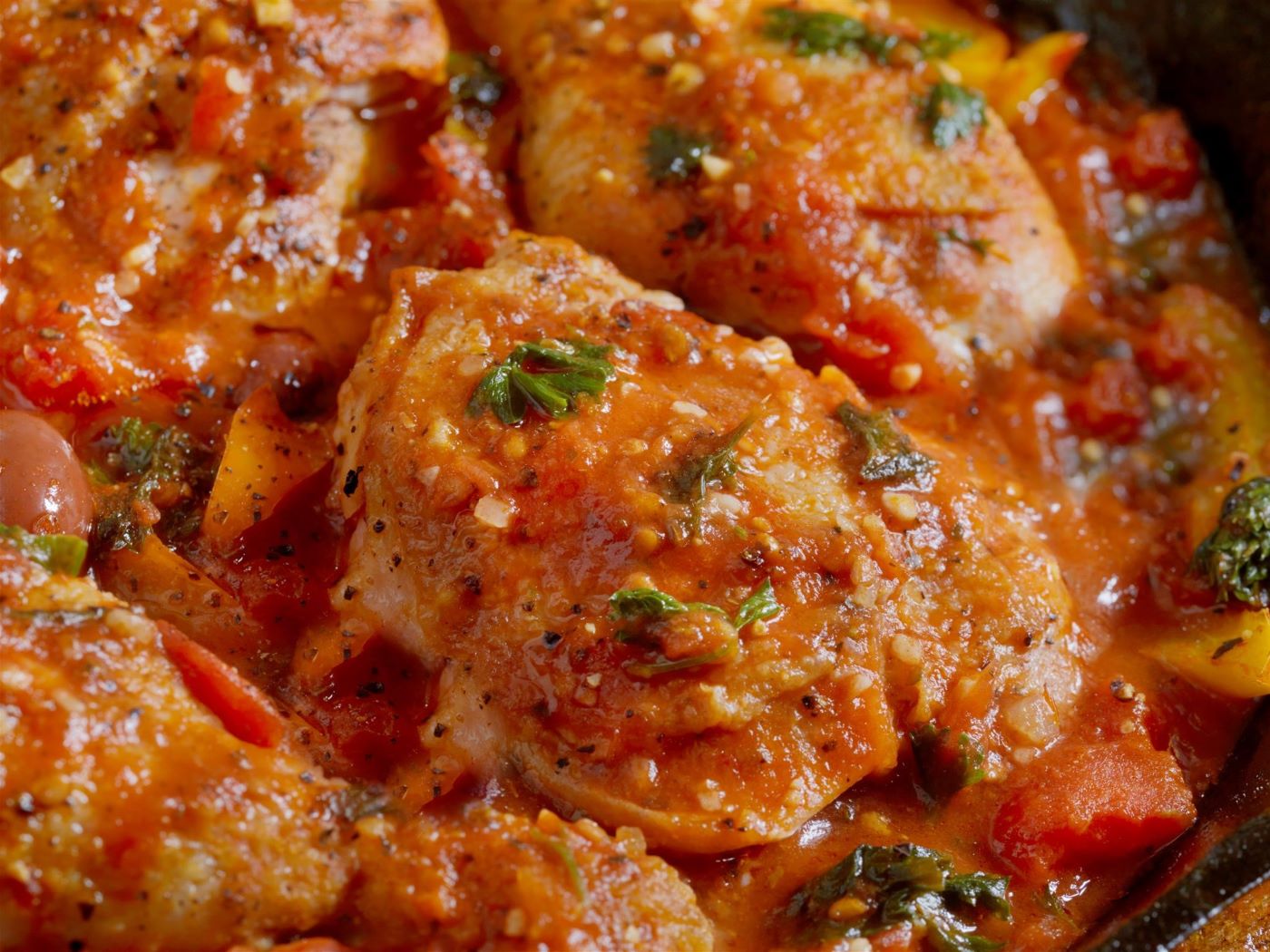 This is a very inexpensive meal to make as well. You can pick up a large pack of drumstick chicken for less than $7.00 at most grocery stores. My pack was about $5.50 and I had 15 drum sticks. I only used 10 for this meal and will save the other 5 for later on for another recipe.
For this recipe you will need a can of 29 oz. Crushed tomatoes
15 oz. Diced seasoned tomatoes with Basil, garlic and oregano
Fresh or frozen sliced green, red and yellow bell peppers with white onions. I love Birds eye. These are great.
Fresh garlic, bay leaves and fresh basil. First I added a bit of olive oil to my Instant Pot and set on normal saute setting. I added 10 drumsticks and seasoning, and a clove of chopped garlic. Lightly saute on each side. Remove from pot and set aside.
Add a can of crushed tomatoes, diced tomatoes, basil to taste and a few bay leaves and pepper. I also added a splash of red wine. Not cooking wine, real red wine. Just a splash will do.
Add your drumsticks back in the pot and submerge. Add in one cup of water. Set pot to manual High Pressure for 15 minutes. Let the pot naturally release when finished.
Your chicken should be falling off the bone tender.
Serve over rice or pasta. Uncle Ben's rice never fails me. 2 cups of rice, 2 cups of water, 2 teaspoons of butter. Set pot on rice and in 8 minutes, perfecto! You can find my rice recipe HERE.
Pin it, make it, share it, enjoy it:)
Save or Print recipe card for Chicken Cacciatore HERE
Thanks for stopping by Home Pressure cooking today! You can also check out my line of goods for the pressure cooker. All highlighted links lead to my Amazon affiliate links.
 We have the Insta-egg pods
, the Insta-bundle
 and the new Insta-cover
, Insta-LID , Insta Rack
– the Insta-Trivet/steamer and of course the Insta-Pan.
Blue pan coming soon this week!
 And now the Insta-spices! Insta-Beef,
Insta-Chicken
, and Insta-Pork
. All these spices are amazing in soups, used for rubs, seasoning on salad, veggies and more!
I am really excited you are here.  You can also find me on Home pressure cooking Facebook page where I demonstrate live cooking demos.
Drop your email down below to be the first one to know about all my recipes shared, gadgets and more tid bits for your pressure cooking needs.